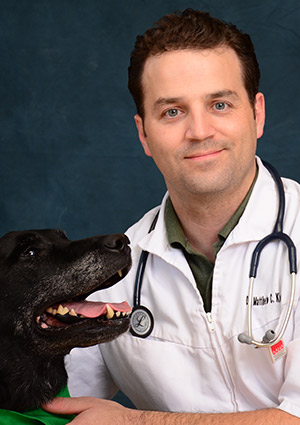 Dr. Matthew Kleven attended Washington State University College of Veterinary Medicine, graduating in 2007 and has been the proud owner of Greentree Animal Hospital since 2012.
Dr. Kleven enjoys all areas of veterinary medicine, but has a special interest in veterinary dentistry and preventative medicine. He has a black Labrador named Kea. When he is not at the hospital, he enjoys spending time with his wife, Melinda, and his 5 children.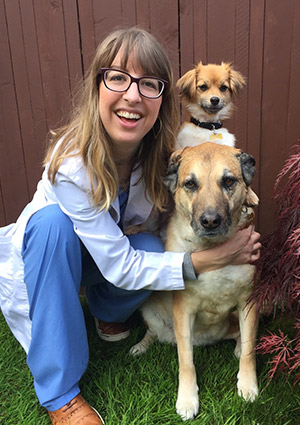 Dr. Carolynn Dunphy first got to know Greentree Animal Hospital as a client bringing in her beloved shepherd mix named Mufasa while she was still in school. She went to The University of Washington for her Bachelor of Arts Degree in Biological Anthropology and went on to obtain her veterinary degree from Washington State University in 2016. Dr. Dunphy lives in West Seattle with her husband, daughter, and one of our Greentree mascots, Molly.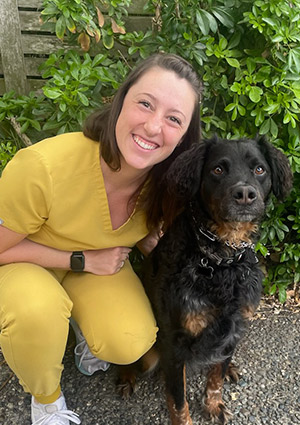 Dr. Mastroluca is originally from Southern California. She moved to Utah and got her Bachelor of Science degree in Animal, Dairy and Veterinary Sciences from Utah State University and then moved to norther Idaho and completed her Doctorate of Veterinary Medicine at Washington State University. She then completed a rotating internship in Tucson, Arizona. She now lives in West Seattle with her partner, dog and two cats. In her free times she loves to do any/all outdoor activities and explore new places, but also appreciates a cuddly afternoon at home with her pets.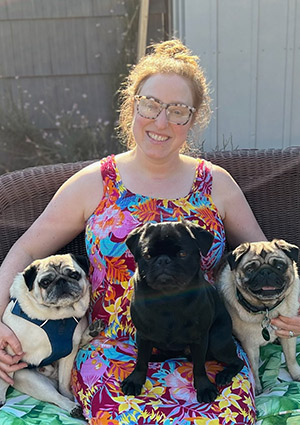 Dr. Cara Greenwalt has lived and worked in the greater Seattle area for ten years. She graduated from The Ohio state university college of veterinary medicine in 2011. She then worked in Burlington Vermont before relocating to Seattle. She enjoys all aspects of general practice.  When she's not working she's probably walking one of her pugs or exploring the Pacific Northwest.